Take your students on a safe, fun and educational tour of Europe's largest underground lake. While the older children will learn to decipher the mysteries of the formation of the Alps, the younger ones will marvel at this supernatural journey into the bowels of the earth. A safe and inexpensive outing that perfectly complements a stroll through the vineyards on the Bisse de Clavau and through the old town of Sion and its castles.
Our beautiful shaded terrace is also at your disposal for a picnic before or after your visit.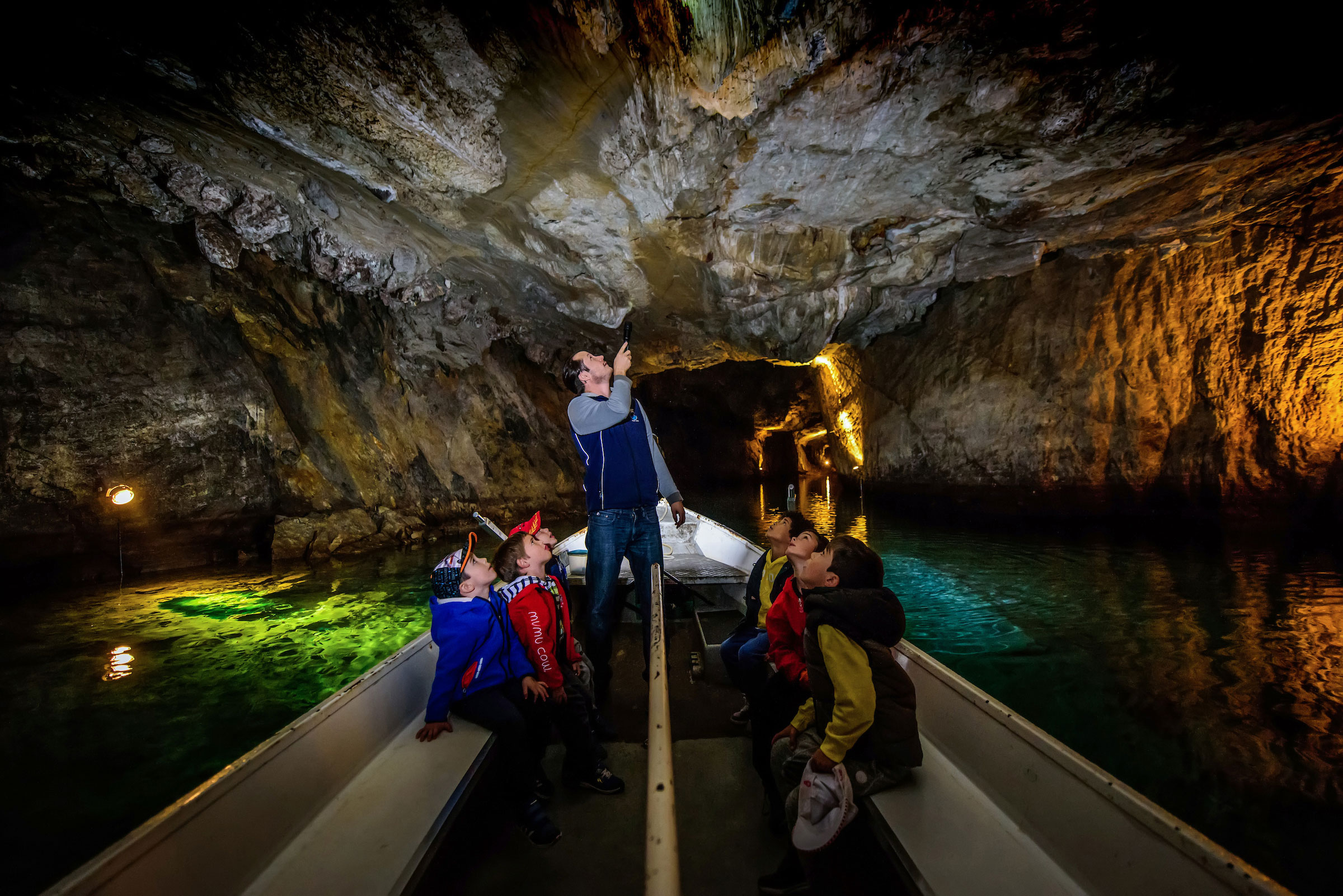 We know that accurate planning and timing is essential when traveling with groups. Therefore groups may book a departure at a specific time. Groups with confirmed prior booking have preference for boarding and can skip queue line.
Note that in case of delay on your side, you must inform us at least 45 minutes before the planned arrival, otherwise we will not be able to grant you priority on boarding .