COVID INFO
From September 13th onwards, a valid COVID Certificate is required for all visitors (16 and older).
Online bookings are compulsory.
Discover the undergroud lake
of St-Leonard
An immersive experience in the heart of the Swiss Alps
Reservations required
In order to guarantee access to the site, we invite you to book your visit now by clicking on the button below.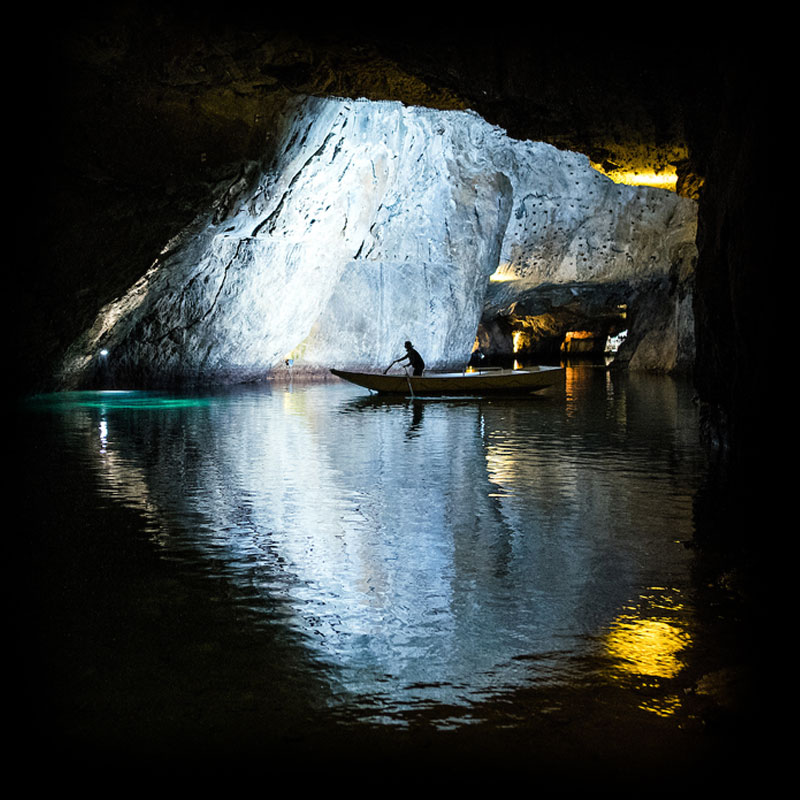 Explored for the first time in 1943, discover one of the most fascinating underground site,  10 minutes from Sion. The subterranean lake of St-Leonard is located in Switzerland, along the Rhone valley, between Sion and Sierre in the heart of the Swiss Alps. With a length of around 300 meters this is the largest natural underground lake in Europe which can be explored by boat. During a 30 minute boat trip on the crystal clear water, you will enjoy the peace of this amazing place while your guide explains all sorts of fascinating details about the origin and the history of the underground lake. We look forward to your next visit.
Let yourself be carried away by the magic of the lake
Holographic Show - Teaching areas - Restaurant
Opening Hours
From april 24th until november 1st 2021
every day from 10h00 to 17h00
July and August from 09h00 to 17h30
ONLINE BOOKING IS COMPULSORY